Hello lovelies! Welcome to
Bookish Lifestyle Digest
- something we'll be putting together at the end of every month to highlight our recent favorite reads and recap any posts you may have missed. We also include an
About My Life
section in an effort for you to get to know us better. Don't forget to tell us in the comments some things that happened to you over the past month so we can get to know you guys better too!
Updates for 2015 TBR Pile Challenge:
Every week, starting Friday and ending Sunday night, you can pop over to Bookish Lifestyle to link up your blog posts for the week. Please feel free to link up your bookish posts (book reviews, guest posts, author interviews - but please, no memes and mailbox posts, there are many separate linkys for that already!), lifestyle posts (product reviews, parenting tips, travel posts, personal posts - anything!) and giveaways (both bookish and lifestyle!) - we want to see what cool stuff you've shared with the world recently! Be sure to check out some other links while you're here - let's get social!
Bookish Lifestyle had Mermaids and Myth month! A month full of mermaids and a variety of myths, we review books, interviewed authors, and even had a few giveaways. Click the banner above for the full schedule and direct links!
Evie
| | |
| --- | --- |
| Series: | The Great Hunt #1 |
| Genre: | Young Adult, Fantasy, Romance |
| Website: | Wendy Higgins |
| | Goodreads |
| Review: | To be posted in 2016 |
Kill the beast. Win the girl.

A strange beast stirs fear in the kingdom of Lochlanach, terrorizing towns with its brutality and hunger. In an act of desperation, a proclamation is sent to all of Eurona—kill the creature and win the ultimate prize: the daughter of King Lochson's hand in marriage.

Princess Aerity understands her duty to the kingdom though it pains her to imagine marrying a stranger. It would be foolish to set her sights on any particular man in the great hunt, but when a brooding local hunter, Paxton Seabolt, catches her attention, there's no denying the unspoken lure between them…or his mysterious resentment.

Paxton is not keen on marriage. Nor does he care much for spoiled royals and their arcane laws. He's determined to keep his focus on the task at hand—ridding the kingdom of the beast and protecting his family—yet Princess Aerity continues to challenge his notions with her unpredictability and charm. But as past secrets collide with present desires, dire choices threaten everything Paxton holds dear.

Inspired by the Grimm Brothers' tale, "The Singing Bone," New York Times bestselling author Wendy Higgins delivers a dark fantasy filled with rugged hunters, romantic tension, outlawed magic, and a princess willing to risk all to save her people.
About My Life in September
This month was all about coming out of the closet. And by that I mean my Amazon Closet of Doom, filled up to the ceiling with Amazon products sent to me for review. I am getting this under control - finally! You can expect way more product reviews and exciting contests filled with cool prizes!
We had a great time with my in-laws. We met many times and it was really super fun. As Tori is getting older, she enjoys spending time with people and she absolutely loves spending time with her grandparents :)
I started watching Fear The Walking Dead and it is freaking awesome!
Andrea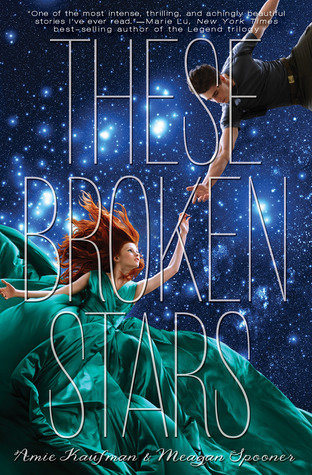 It's a night like any other on board the Icarus. Then, catastrophe strikes: the massive luxury spaceliner is yanked out of hyperspace and plummets into the nearest planet. Lilac LaRoux and Tarver Merendsen survive. And they seem to be alone.

Lilac is the daughter of the richest man in the universe. Tarver comes from nothing, a young war hero who learned long ago that girls like Lilac are more trouble than they're worth. But with only each other to rely on, Lilac and Tarver must work together, making a tortuous journey across the eerie, deserted terrain to seek help.
I got a new job!
After having graduated college in 2010, I
finally
got a job that's related both to my field and something I'm passionate about - books! Cannot wait t dive more into this position!
I got my book series TBR list under control
only to once again lose control. Not so bad as it was before, but I need to get on
some of these series soon
.
Tiffany
Jessica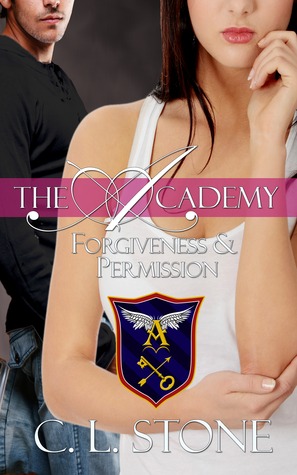 | | |
| --- | --- |
| Series: | The Ghost Bird #4 |
| Genre: | Young Adult, Romance, Contemporary, Realistic Fiction |
| Website: | C.L. Stone |
| | Goodreads |
| Review: | To be posted in October |
Sang Sorenson's abusive mother is secure in a hospital, and her father has vanished to a new family of his own, leaving Sang and her sister to fend for themselves. Sang is hanging by a thread, and her only hope is a group of boys she feels she barely knows.

She's never really alone. The Academy team has stepped in, promising to protect and care for Sang. Kota, Victor, Silas, Nathan, Gabriel, Luke and North take over, showing Sang they can be depended on for anything. But just because the parents are away, doesn't mean Sang's life has become any easier.

The newfound freedom will have a higher price than any of them had imagined.

Principal Hendricks now wants to use Sang to exploit Academy secrets. Mr. McCoy has his own dark plans for her. Enemies are closing in. Sang will need to learn to believe in the boys, and the boys will need to learn to trust her if they want to survive their rivals.

And each other.

The Academy, Relentless Trust
SCHOOL. The semester officially started at the end of last month, but this month brought on tons of work I had to do. I'm doing well, thank goodness, but it's still a tough balance between school stuff and everything else.

Texas Teen Book Fest! Ohmygosh, I had such a great time! I got to hang out with my friend Mary all day, and meet my friend Matt, and meet and chat with SO MANY fantastic authors---Morgan Matson, Sophie Jordan, Pierce Brown, and Suzanne Young, to name a few. This year's festival was organized way better than last year's, and I am just so completely happy and satisfied with how the day went. It was awesome!

Six of Crows signing! Leigh Bardugo and Julie Murphy had a signing at Book People, and I was lucky enough to attend. Leigh and Julie are hilarious, so that was wonderful. PLUS, I got to hang with some of my favorite bookish friends (Molly, Vilma, and Katie!), which was so much fun! And don't even get me started on how absolutely stunning the Six of Crows hardcover is. I mean... Black. Stained. Pages. 'Nuff said.
Debbie
How do you defy destiny?

Helen Hamilton has spent her entire sixteen years trying to hide how different she is—no easy task on an island as small and sheltered as Nantucket. And it's getting harder. Nightmares of a desperate desert journey have Helen waking parched, only to find her sheets damaged by dirt and dust. At school she's haunted by hallucinations of three women weeping tears of blood . . . and when Helen first crosses paths with Lucas Delos, she has no way of knowing they're destined to play the leading roles in a tragedy the Fates insist on repeating throughout history.

As Helen unlocks the secrets of her ancestry, she realizes that some myths are more than just legend. But even demigod powers might not be enough to defy the forces that are both drawing her and Lucas together—and trying to tear them apart.
About My Life in September
I continued on my weight loss journey and am down 3.5 pounds.

I'm looking forward to October because it's scary book time. Can't wait to curl up with a Stephen King book and for the weather to get a bit colder.


Tell us - what went on in your month?! What were some of your favorite books this month? Favorite posts from either your blog or others? What are some new (or old) and noteworthy things we should know about?
Be sure to leave a link!