In honor of our Mermaids & Myths here at Bookish Lifestyle, today's freebie Top Ten Tuesday is all about my favorite mermaids and myths.
Ariel, The Little Mermaid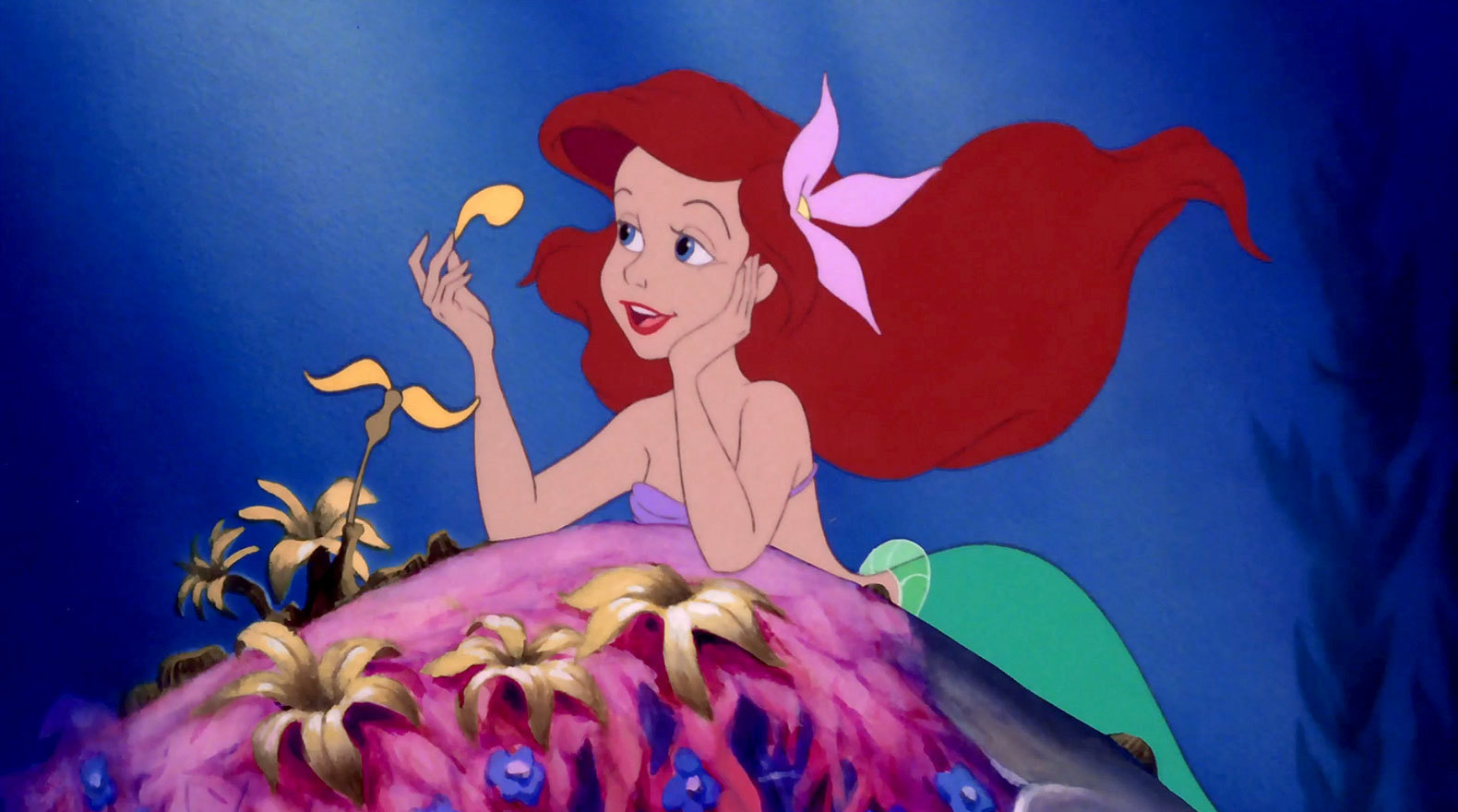 I mean, what individual who loves mermaids doesn't love Ariel? (Don't answer that.) Disney's Ariel might be one of the most famous mermaids out there - at the very least most well known - and a catalyst for many mermaid lovers.
Madison, Splash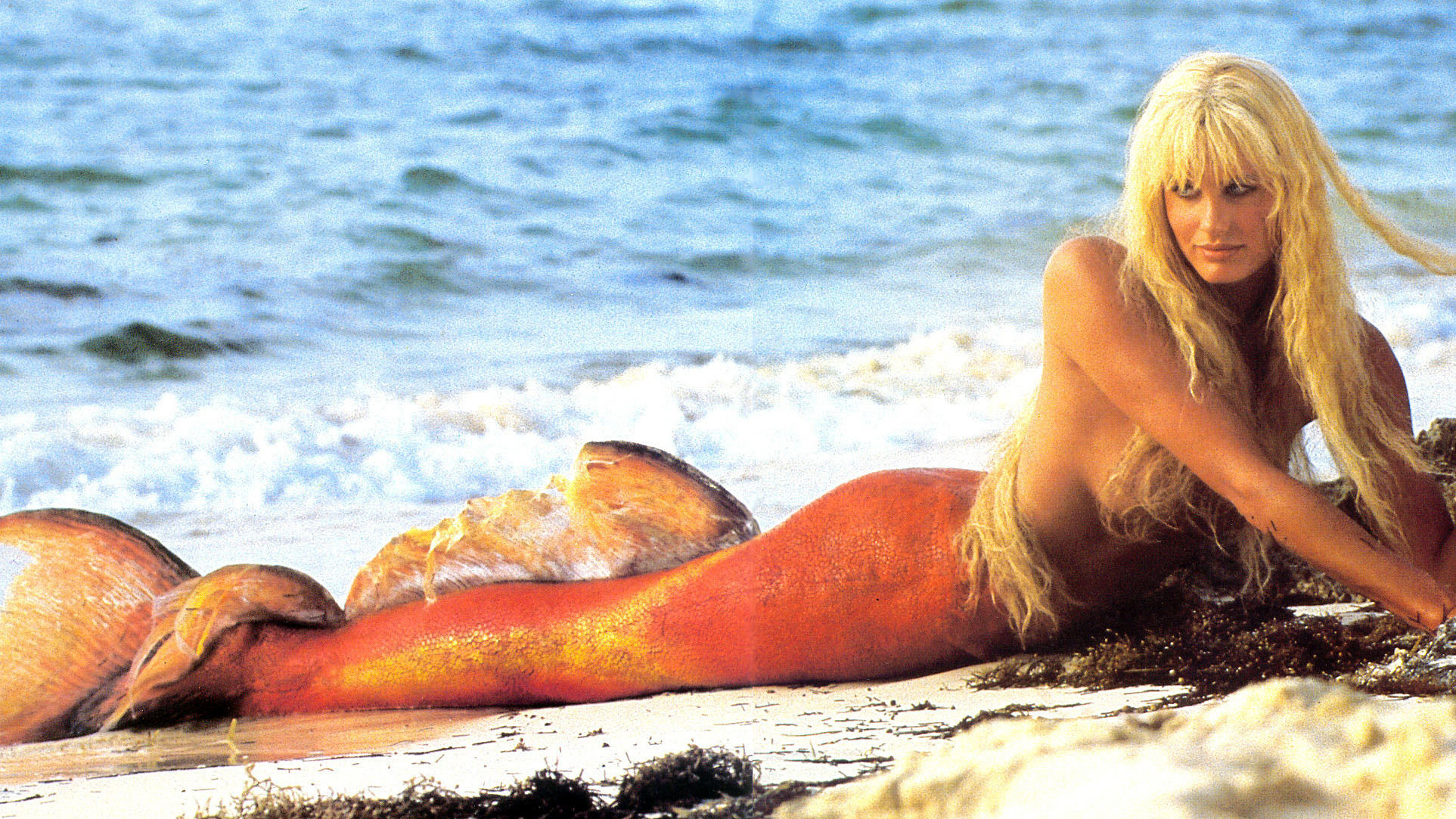 Another quintessential mermaid in my own past. I love the movie
Splash
and young me (and current me) love seeing a real-life mermaid. Plus, you can't go wrong with Daryl Hannah and Tom Hanks. And between her and Ariel,, she wins over Ariel in terms of mermaid lore because she can go back and forth between land and sea with relative ease. No sea witch necessary.
The Mermaids from Peter Pan
Okay, I know they tried to drown Wendy but how beautiful is mermaid lagoon!? I would love to sunbath on one of those rocks and hear all of Peter's stories.
Syrena, Pirates of the Caribbean: On Stranger Tides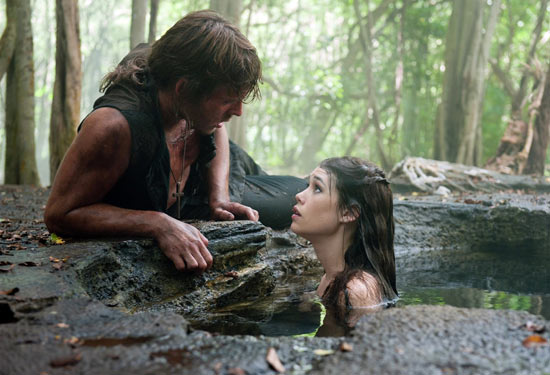 Okay, so maybe she gets captured by Blackbeard and crew, and that sucks, but she falls in love with Philip! And unlike her sister mermaids, who are vicious and manipulative, she is reserved and compassionate. I was rooting for these two crazy kids throughout the film and the fact that she gets to remain a mermaid and be with her true love is pretty fabulous.
The Starbucks Mermaid
This one may be cheating a bit, but I love Starbucks and their logo is a mermaid. So whenever I see this logo - especially when it's on a cup that's being handed to me - I can't help but smile.
Unicorns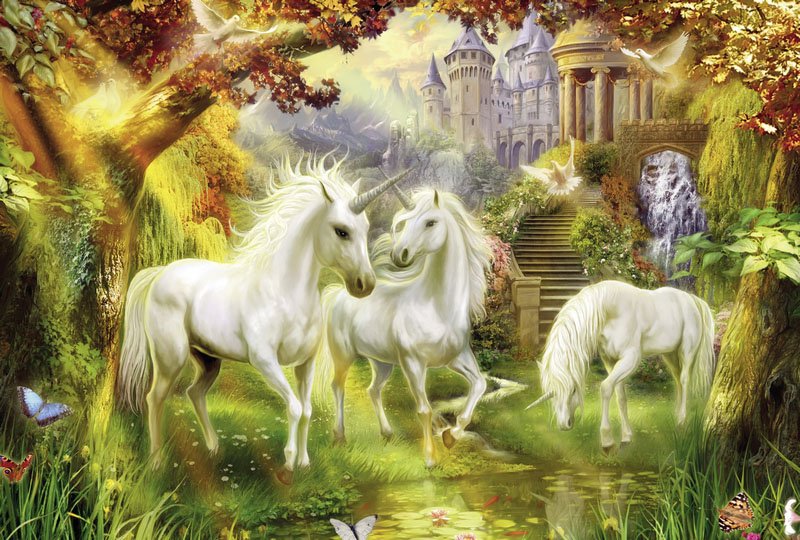 by Thomas Kinkade (at least according to Google)
I already think horses are rather majestic as is, but throw a horn on their head? Perfection.
Elves
No comment necessary.
Dragons
How could you not love this face!? Harry Potter can keep his
Hungarian Horntails and
Swedish Short-Snouts, I want me a Toothless!
Fairies
Cottingly Fairies
Tooth fairy. Blue fairy. Fairy Godmother. Puck. Bring of the fairies! (As long as it's not Maleficent or Queen Maeve. They can stay far over there.)
Phoenix
There's something so eloquently beautiful and poetic about going out in a blaze of glory and then being reborn of the ashes. Aside from Faux I don't know of any famous Phoenix birds, so be sure to let me know of any if you think of them.
Are you following along with our Mermaids & Myths months? What are some of your favorite mermaids and myths?
Be sure to leave me a link to your TTT!