Hello lovelies! Welcome to
Bookish Lifestyle Digest
- something we'll be putting together at the end of every month to highlight our recent favorite reads and recap any posts you may have missed. We also include an
About My Life
section in an effort for you to get to know us better. Don't forget to tell us in the comments some things that happened to you over the past month so we can get to know you guys better too!
Updates for 2015 TBR Pile Challenge:
Every week, starting Friday and ending Sunday night, you can pop over to Bookish Lifestyle to link up your blog posts for the week. Please feel free to link up your bookish posts (book reviews, guest posts, author interviews - but please, no memes and mailbox posts, there are many separate linkys for that already!), lifestyle posts (product reviews, parenting tips, travel posts, personal posts - anything!) and giveaways (both bookish and lifestyle!) - we want to see what cool stuff you've shared with the world recently! Be sure to check out some other links while you're here - let's get social!
Evie
| | |
| --- | --- |
| Series: | The Shining #2 |
| Genre: | Adult, Horror |
| Website: | Stephen King |
| | Goodreads |
| Review: | To be posted October 12th |
Stephen King returns to the characters and territory of one of his most popular novels ever, The Shining, in this instantly riveting novel about the now middle-aged Dan Torrance (the boy protagonist of The Shining) and the very special twelve-year-old girl he must save from a tribe of murderous paranormals.




On highways across America, a tribe of people called The True Knot travel in search of sustenance. They look harmless—mostly old, lots of polyester, and married to their RVs. But as Dan Torrance knows, and spunky twelve-year-old Abra Stone learns, The True Knot are quasi-immortal, living off the "steam" that children with the "shining" produce when they are slowly tortured to death.




Haunted by the inhabitants of the Overlook Hotel where he spent one horrific childhood year, Dan has been drifting for decades, desperate to shed his father's legacy of despair, alcoholism, and violence. Finally, he settles in a New Hampshire town, an AA community that sustains him, and a job at a nursing home where his remnant "shining" power provides the crucial final comfort to the dying. Aided by a prescient cat, he becomes "Doctor Sleep."




Then Dan meets the evanescent Abra Stone, and it is her spectacular gift, the brightest shining ever seen, that reignites Dan's own demons and summons him to a battle for Abra's soul and survival. This is an epic war between good and evil, a gory, glorious story that will thrill the millions of devoted readers of The Shining and satisfy anyone new to the territory of this icon in the King canon.
Author/Book Promotion
Chasing Secrets by Gennifer Choldenko
About My Life in August

This was THE worst month I've had in a long time. And considering it was also my birthday month, it sucks even more. I'm glad it's over. Our car broke down, Tori got sick, we got some terrible news involving a family member.. it was just one disaster after another. I hope September is better!
Like I said, my birthday was this month and even though I spent it completely alone, some nice things happened, too. I got a lovely mug from Andrea <3 - it says "I'm sorry for what I said before I had my coffee" - and I got gifts from family members that made me very happy :) Also, Costco has the best cakes ever - you guys should try their coconut cream cake! Bliss!
We got a new car! I guess all's well that ends well, right? Our Suzuki broke down and the repairs they quoted us were just ridiculously humongous, so my in-laws stepped in and actually bought us a brand new car :) I'm very happy, though I wish my husband would stop obsessing over keeping it spotless-clean :P We have a baby and a dog, after all! It's bound to get messy :)
Andrea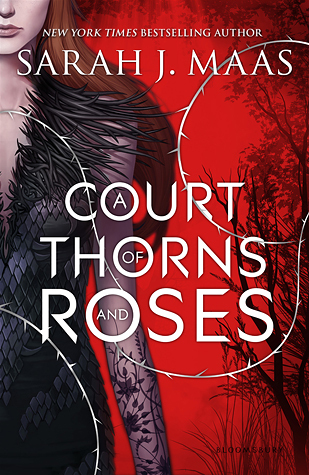 | | |
| --- | --- |
| Series: | A Court of Thorns and Roses #1 |
| Genre: | Adult, Romance, Retelling, Fantasy |
| Website: | Sarah J. Maas |
| | Goodreads |
| Review: | |
A thrilling, seductive new series from New York Times bestselling author Sarah J. Maas, blending Beauty and the Beast with faerie lore.

When nineteen-year-old huntress Feyre kills a wolf in the woods, a beast-like creature arrives to demand retribution for it. Dragged to a treacherous magical land she only knows about from legends, Feyre discovers that her captor is not an animal, but Tamlin—one of the lethal, immortal faeries who once ruled their world.

As she dwells on his estate, her feelings for Tamlin transform from icy hostility into a fiery passion that burns through every lie and warning she's been told about the beautiful, dangerous world of the Fae. But an ancient, wicked shadow grows over the faerie lands, and Feyre must find a way to stop it... or doom Tamlin—and his world—forever.

Perfect for fans of Kristin Cashore and George R. R. Martin, this first book in a sexy and action-packed new series is impossible to put down!
I read many awesome books this month that it was hard to pick a favorite! I went with the book that gave me the biggest hangover.
It was my birthday! Yea for birthdays! It was a bit low key this year. I went to dinner with my mom, hung out at my dad's pool, and dinner with my in-laws. Joe made me a fabulous steak on my birthday and that was pretty much it. Boring for some, perfect for me.

Joe and I saw Book of Mormon and it was hilarious! We've been wanting to see it for a while and I snatched those tickets right up - especially since they were only here for five days. It's definitely not a musical for everyone, but we thoroughly enjoyed it!

I completed by first ever Bout of Books! I dominated that week of reading and I'm rather proud of me :) I'm participating in Beat the Heat Readathon right now and hoping to do even better and get caught up on my reading goal and shrink my TBR pile - even if it's just a few books crossed off.
Tiffany
Jessica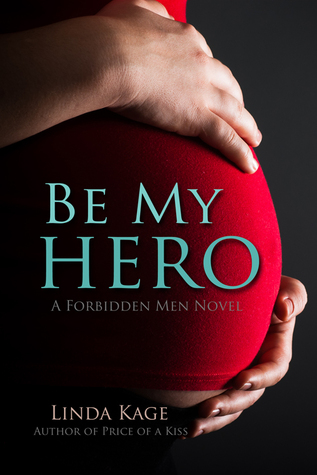 | | |
| --- | --- |
| Series: | Forbidden Men #3 |
| Genre: | New Adult, Romance, Contemporary, Realistic Fiction |
| Website: | Linda Kage |
| | Goodreads |
| Review: | To be posted in September |
Once upon a time, there was this pampered rich girl who was kind of full of herself. She really only cared about appearances and hiding all her dark, ugly secrets under the guise of an opinionated snob. But then Eva Mercer got pregnant, shot by a psycho, and kicked out of the only home she knew. Now she's broke, unemployed, and has to start anew with a newborn to raise. But how?

On the other side of town, sexy, tattooed orphan, Patrick Ryan, can't get a break. He's out on parole for defending the last damsel in distress while trying to help her support her child, but all he wants is to find his one true love. He knows this woman by scent, smile, and laugh, but he's never actually met her. He doesn't even know her name. He just knows she's the key to fixing everything.

One kind of hero can save you from physical harm. Another can rescue you from a different kind of doom. To reach their dreams, Eva and Pick can save each other. But first, they must open their hearts and learn how to trust.
I'm back in school. The semester started last week, and I've already got a bunch of stuff to do. I feel way better about everything than I did a year ago when I first started, though, so I count that as a win. I'm nervous, but I can do it.

Fear the Walking Dead! Been waiting for this FOREVER, and now it's here! And I'm already an episode behind. Ha. But I'm really excited. I love the premise, and it's getting us that much closer to the new season of TWD, so yay!

Angry Birds 2 & 1010. It's become a thing in my family to kind of compete at games on our phones now. Or maybe compete isn't the right word... We all play them, and then compare how we do. Often. It's actually really amusing.

BRAIN. CANDY. The past couple of days, I've been all over The Ghost Bird series by C.L. Stone and I. Am. Loving. It. Goal brain candy. I'm not counting them as read yet, because I'm more skimming than reading right now---you know, since it's brain candy---but ohmygosh. I am so enjoying. I plan to actually READ them sometime between now and the end of the year. Because at the moment, I'm kind of obsessed.
Debbie
Jacob

As a rule, men don't grow up believing in a happily ever after. We don't believe in meeting the love of our lives; or the white picket fence, and 2.5 children. Every man thinks that those stupid dreams or fantasies are just nonexistent shit until it happens to them. We should have been forewarned.

I wish I was prepared for someone to appear in my life and change all my priorities. I suddenly wanted that fence and children. The part of meeting the love of my life became very real, but I wasn't ready for suddenly losing it all, and my life plummeting into this shithole forever.

The heartbreak of losing your soulmate is one of the worst pains you will ever live with. I should campaign and warn the young people. Vaccinate against love because if you lose it, you could lose yourself for the rest of your life. The burden on your back will forever mark you and wither away your soul, darkening your days and the rest of your natural life.

This isn't false advertisement or a dramatic display of one bitter soul.

Pria

I fought by my mother's side until her last breath, and tried to help my father until his last memories dissipated. My sister is the last one standing, but her life is a miracle that can end at any given moment. All my life I've never been alone, but always felt lonely.

Today, my options on how to live my life are endless, yet my heart and my best friend limit them. Stay in Seattle, close to the one person that will never let me inside his world.

The thug, as mom would've called him. A man with a bad boy attitude and a heart bigger than the ocean.
My part time job turned to full time which is a GREAT thing and also a BAD thing. I have some career decisions to made soon and I'm not sure at all what I'm going to do.

My daughter went to a brain center because of her extreme ADHD and we are finally seeing some results from her. Makes me so proud of all the progress she's made this year alone. She's my little fighter.
Tell us - what went on in your month?! What were some of your favorite books this month? Favorite posts from either your blog or others? What are some new (or old) and noteworthy things we should know about?
Be sure to leave a link!