Hi guys! Thanks for joining our
2015 TBR Pile Reading Challenge
! As you know, every other month we'll be hosting TBR Pile Read-a-Longs to help you (and us!) tackle our TBR Piles :) Sorry this is late but it was a crazy weekend and I didn't get the book from the library on time.
Two weeks ago we posted a voting poll and asked you to
vote on the book you'd like to read
together with us in June! And the winner is . . . *drum roll*
We Were Liars by E. Lockhart!
About the Book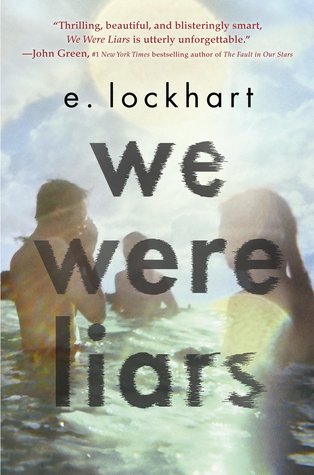 We Were Liars by E. Lockhard
Series:
Standalone
Published:
May 13, 2014 by Delacorte Press
Genre:
Young Adult, Mystery, Realistic Fiction
Find it:
Goodreads
|
Amazon
|
Barnes & Noble
|
IndieBound
A beautiful and distinguished family.
A private island.
A brilliant, damaged girl; a passionate, political boy.
A group of four friends—the Liars—whose friendship turns destructive.
A revolution. An accident. A secret.
Lies upon lies.
True love.
The truth.

We Were Liars is a modern, sophisticated suspense novel from National Book Award finalist and Printz Award honoree E. Lockhart.

Read it.
And if anyone asks you how it ends, just LIE.
Read-A-Long Schedule:
There will be two discussion posts. For each discussion we'll be talking about favorite quotes, characters, and scenes!
9/15: Chapters 1-43
9/30: Chapters 43-87
Let's have lots of fun tacking our TBR Piles together and then discussing the books we've read over a cup of delicious tea/coffee :) Don't forget to tell us if you'll be joining or not - be sure to check your local library if you don't have a copy and still want to join!
Never Too Late To Join!
And remember, it's never to late to sign up for
2015 TBR Pile Reading Challenge
and/or join our monthly Read Along, so spread the word and invite your friends to join the fun!