Last year I accomplished the amazing task of catching up/finishing all the series I was in the middle of last year and I was so proud of myself! And then I let myself fall behind because I'm super awesome like that. Luckily, I hadn't fallen too far behind and I was able to fully catch up this spring (with the exception of P.S. I Love You because I suck and can't believe I haven't read yet)!
Read from Spring TBR*
*You may have noticed on my
Spring TBR
that I included The Body Finder series by Kimberly Derting and the Die for Me series by Amy Plum. Unfortunately, I decided not to continue with either series.
Leftover from Spring TBR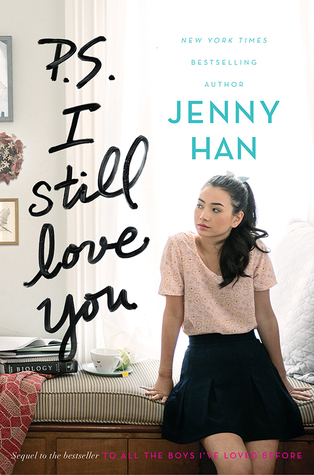 Summer TBR
This list consists of only two books from series I'm in the middle of reading - The Boy Most Likely To by Huntley Fitzpatrick and Dragonbane by Sherrilyn Kenyon, both of which come out this August.
What about you? What are the books you're hoping to read this summer? Be sure to leave me a link to your TTT!