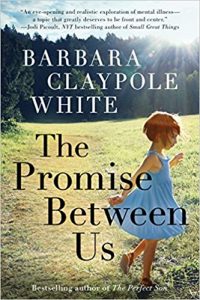 From the bestselling author of The Perfect Son comes a hopeful tale of redemption, renewal, and the promise of love.

Metal artist Katie Mack is living a lie. Nine years ago she ran away from her family in Raleigh, North Carolina, consumed by the irrational fear that she would harm Maisie, her newborn daughter. Over time she's come to grips with the mental illness that nearly destroyed her, and now funnels her pain into her art. Despite longing for Maisie, Katie honors an agreement with the husband she left behind—to change her name and never return.

But when she and Maisie accidentally reunite, Katie can't ignore the familiarity of her child's compulsive behavior. Worse, Maisie worries obsessively about bad things happening to her pregnant stepmom. Katie has the power to help, but can she reconnect with the family she abandoned?

To protect Maisie, Katie must face the fears that drove her from home, accept the possibility of love, and risk exposing her heart-wrenching secret.
(Goodreads)
My family has left me. Or maybe I left them first. The lock on our bedroom door clicks, and Ringo whines. A new thought settles, one I don't dispute. One I know is the truth. After months of uncertainty, of dread, of fear over who—or what—I've become, I have my answer. My husband is terrified of me. I am a monster.
"Art for me is about working through my need for perfection. I want it to be imperfect." "But why?" "Perfection stops you from enjoying the wonder of what is. It snares you with unrealistic expectations. Tells you constantly things can only be a certain way, and that's how you fall into the trap." "What trap?" Maisie said. "Of always wanting everything to feel just so."
The Promise Between Us, is a deeply riveting page turner.
It focuses on the horrific and devastating effects of mental illness if left untreated.
The author, Barbara Claypole White, delves deeply into her characters personalities and lives.
This book captures you from the beginning until it's riveting conclusion. Truthfully, it stays with you beyond the last page.
Barbara lets you into the mind of someone with obsessive compulsive disorder just enough to give you a realistic look at what their life must be like, and then reigns it back a little so that you don't shut the book in dismay. Katie Mack abandoned her young daughter when she was just an infant as thoughts of harming her swarmed her mind. She thought the girl would be safer without her, and by the time she got treatment and found herself in a semi-stable state, her husband had moved on and told their daughter that she was dead.
Over a decade later fate steps in and mother and daughter meet.
Katie randomly comes back into contact with her daughter, only to realize that her own mental illness was now manifesting itself in her daughter. Her attempts to help her and deal with her own continuing issues make up the bulk of the story.
This story is a heartbreaking journey through mental illness and the many view points of the people who are effected by it.
I adored it. Ten stars wouldn't be enough for this read.
About the Author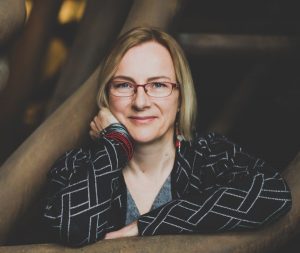 Bestselling author Barbara Claypole White creates hopeful family drama with a healthy dose of mental illness. Originally from England, she writes and gardens in the forests of North Carolina where she lives with her beloved OCD family.
Her novels include
The Unfinished Garden, The In-Between Hour, The Perfect Son,
and
Echoes of Family. The Promise Between Us
, a story of redemption, sacrifice, and OCD, has a publication date of January 16
th
, 2018.
She is also an OCD Advocate for the A2A Alliance, a nonprofit group that promotes advocacy over adversity. To connect with Barbara, please visit
www.barbaraclaypolewhite.com
, or follow her on
Facebook
. She's always on Facebook.