I am thrilled to be a stop on the book tour for Persuasion by Martina Boone, hosted by Rockstar Book Tours! I have a review and guest post for your reading pleasure, but be sure to check out the tour schedule below, or click the banner above, for more!
Don't forget to enter the giveaway!
Series:

The Heirs of Watson Island #2

Genre:

Young Adult, Mystery, Romance, Suspense, Paranormal, Magic

Publication.Date:
October 27, 2015
Pages:
448 (hardcover)
Published By:
Simon Pulse
Website:
Martina Boone


Persuasion on Goodreads
My review copy:

Received from the publisher in exchange for an honest review



Where to get:

Romeo and Juliet meets Midnight in the Garden of Good and Evil in the spellbinding second novel in the Heirs of Watson Island trilogy that "skillfully blends rich magic and folklore with adventure, sweeping romance, and hidden treasure" (Publishers Weekly, on Compulsion).
Grieving the death of her godfather and haunted by her cousin Cassie's betrayal, Barrie returns from a trip to San Francisco to find the Watson plantation under siege. Ghost-hunters hope to glimpse the ancient spirit who sets the river on fire each night, and reporters chase rumors of a stolen shipment of Civil War gold that may be hidden at Colesworth Place. The chaos turns dangerous as Cassie hires a team of archaeologists to excavate beneath the mansion ruins. Because more is buried there than treasure.
A stranger filled with magic arrives at Watson's Landing claiming that the key to the Watson and Beaufort gifts—and the Colesworth curse—also lies beneath the mansion. With a mix of threats and promises, the man convinces Barrie and Cassie to cast a spell there at midnight. But what he conjures may have deadly consequences.
While Barrie struggles to make sense of the escalating peril and her growing and forbidden feelings for Eight Beaufort, it's impossible to know whom to trust and what to fight for—Eight or herself. Millions of dollars and the fate of the founding families is at stake. Now Barrie must choose between what she feels deep in her heart and what will keep Watson's Landing safe in this stunning addition to a series filled with "decadent settings, mysterious magic, and family histories rife with debauchery" (
Kirkus Reviews
, on
Compulsion
)
(Goodreads)
The name and dates on the pedestal had long since worn away, and the marble features had been softened by storms and moss and years. But despite that, the angel's upturned face and defiant fist held a heaven-cracking fury.




The raw, awful loss that came from near the old mansion made other losses hard to pinpoint at Colesworth Place. Coupled with constant headache of being away from Watson's Landing, it played havoc with Barrie's gift. Looking at the statue, though, she realized the grave beneath it, not the open grave set for Wyatt, was the source of the pull she felt within the cemetery enclosure.
"That's it?" She dug her feet into the grass and stopped. "I tell you I'm sorry I doubted you, and I get total silence?"




"You want to have this conversation while I'm holding a dirty tire, or you want to have it when I can give you a memory that you can dust off and hold on to whenever you're pissed at me for something else?"
Where Obadiah went, a solid dose of fear was probably not unwise.
He nodded toward her pink tennis shoes and gave her a narrow smile. "You're even in the right shoes for it, Dorothy. Slippers, sneakers. Not much difference."




"Tell that to the Wicked Witch. I doubt she'd agree with you."
I absolutely adored
Compulsion
and was thrilled when I was lucky enough to receive an ARC of
Persuasion
. Martina absolutely
knows how to write a paranormal mystery in her own way.
There are no cliche troupes or been-there-done-that scenes. She creates
a complex narrative that builds and builds throughout both books
.
Barrie is dealing with the death of Mark, Cassie's betrayal, and her growing knowledge of her family's history all while trying to find her footing in her life, which is now being overrun by ghost hunters and reporters. One of the things I love about reading Persuasion from Barrie's point of view is that we only know what she knows. We don't get hints dropped from being in the head's of other characters. We learn as Barrie learns and we feel betrayal as Barrie feels betrayal. This is one of my favorite narratives, next to first person, because we really get into the head of one character, which pulls up deeper into the story. Yes, there are times when third person omniscient narrator works, but for this go round third person limited is perfect.
The romance with Eight isn't quite up to OTP level (though it's terribly
terribly
close), but I blame Barrie for that.
She's pulling the typical "I'm going to handle everything on my own even though it will be hugely beneficial for me to discuss these things with Eight."
I'll admit this is one a character traits that bothers me the most and I just want to smack her upside the head. This especially comes into play with the addition of
Obadiah
, whom I don't even know how to describe.
A good-ish bad guy? A bad-ish good guy?
All I can say is that he's iffy on the trust scale and I'm curious about his true intentions.
Just like
Compulsion
, Martina's
narrative and story telling are on point
. I can picture myself walking around Barrie's house, amongst the Colesworth graveyard, and even in the past during one of Barrie's vision. Martina has a knack for not just writing an engaging story, but writing
a story that is full of Southern charm, magic, romance, and mystery
. I'm
anxiously awaiting the conclusion
,
Illusion
, to find out how everything is going to be wrapped up - fingers crossed that it's with a pretty bow!
Guest Post
What do you love about Eight and Barrie? Why should we root for them?
by Martina Boone
I love Eight and Barrie together so much, and I love both the characters separately. Barrie is fighting for herself and for Watson's Landing. She sees the good in everyone and was raised by Mark to hate injustice of any kind. But she's been so sheltered that she doesn't really know a lot about the world. She's being thrown into the fire as her gift for finding lost things forces her to dig up all the buried secrets, figurative and literal, on Watson Island. She's discovering that she has a lot more preconceptions than she knew, and that breaks her heart. At the same time, she's learning that she can't blindly trust people because that's a sure way to get hurt.
Eight—oh, Eight. I love him so much. Again, he's fighting for himself and his dreams, but he's also wiling to risk his heart for Barrie and to sacrifice for her. Who wouldn't love a guy who makes you a tire swing at midnight because it's something you've never done before and dances with you in a cemetery at midnight beneath a red umbrella? His gift lets him see what Barrie wants, so he sees her, the wonderful, kind, caring person she is beneath her skin. He helps her see herself and helps make her stronger.
But the magical gifts that run in the Watson and Beaufort families makes a relationship between them really hard. Barrie's gift for finding lost things pushes her toward Eight because he is her missing half. Her soul mate. But Barrie's cautious and being pushed into a relationship is NOT on her to-do list. It makes her uncomfortable.
Then there's the fact that Eight's gift makes him want what Barrie wants most. So if Barrie wants Eight to care for her—for herself—then does that make him have to care for her? If that's the only reason he's falling for her, does she want him to?
And then there's the fact that another aspect of their gifts make it impossible for them to be together. So unless Barrie can find a solution, a relationship between them is headed for heartache. In addition, Barrie is fighting to save the magic of Watson Island and to protect the
yunwi
, the small, magical creatures who live there and who have become her responsibility. She can't put her relationship with Eight, or even Eight, ahead of that.
So yeah, a relationship between Eight and Barrie is hard. They argue. They fight that relationship. Barrie makes mistakes. Eight makes mistakes. But in the end, they are meant to be together because they make each other better. That's the best and only kind of a relationship that's worth having and worth fighting for.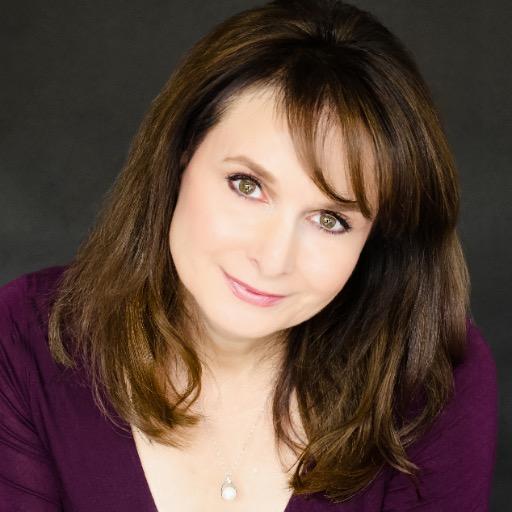 Martina Boone was born in Prague and spoke several languages before learning English. She fell in love with words and never stopped delighting in them. She's the author of SIBA Book Award nominated Compulsion, book one in the romantic Southern Gothic trilogy, the Heirs of Watson Island, which was an Okra Pick by the Southern Independent Bookstores Alliance, a Kansas State Reading Circle selection, a Goodreads Best Book of the Month and YA Best Book of the Month, and an RT Magazine Best of 2014 Editor's Pick. The second book in the trilogy, Persuasion, will be published in October 2015.

She's also the founder of AdventuresInYAPublishing.com, a three-time Writer's Digest 101 Best Websites for Writers site, the CompulsionForReading.com book drive campaign for underfunded schools and libraries, and YASeriesInsiders.com, a site devoted to the discovery and celebration of young adult literature and encouraging literacy through YA series. She is also a founder and permanent mentor at 1st5PagesWritingWorkshop.com, helping to shepherd aspiring writers into the publication process and help them find the right starting point for their novels in progress, Locally in her home state of Virginia, she is on the board of the Literacy Council of Northern Virginia, helping to promote literacy and adult education initiatives.

She lives with her husband, children, and a lopsided cat, she enjoys writing contemporary fantasy set in the kinds of magical places she'd love to visit. When she isn't writing, she's addicted to travel, horses, skiing, chocolate flavored tea, and anything with Nutella on it.


One winner will receive THE DAUGHTER OF SMOKE AND BONE Series signed by Laini Taylor, signed personalized copies of Compulsion & Persuasion, a charm bracelet, and a jar of the sweet potato mustard that is on the cosmic dog in Compulsion. US Only.
Tour Schedule
10/21/2015- Bookish Lifestyle- Guest Post