Today the topic is:
Best Books I've Read in 2016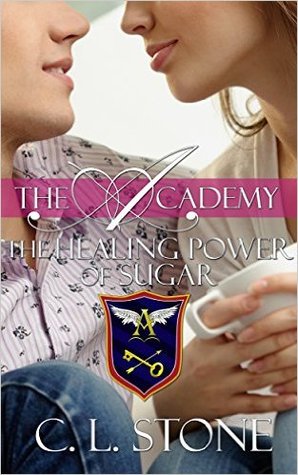 10. The Healing Power of Sugar (Ghost Bird #9) by C.L. Stone: I'm addicted to the Ghost Bird series. I flew through the first eight books in this series last year and was so excited to devour this one once I was up to it. And while this installment wasn't my favorite in the series, but I loved getting to know Luke better. Plus, the outlook at the end had me so EXCITED. So yeah---I love Luke.
9. I See You by Molly McAdams: It's no surprise that a Molly McAdams book is on this list. I'm a huge fan, and I See You was amazing. There's this special thing about this novel in how it's told where details are given but you can't make proper sense of them until a certain point in the story. It's confusing at first, but once you reach the point where the truth comes out and everything makes sense, the reading experience is just SO WORTH IT.
8. Titans by Victoria Scott: This book took me by surprise. I expected to like it, because Victoria Scott is one of my favorite authors, but I was not anticipating how completely drawn in I'd be. Titans is so intense and well written, and I was hanging onto every single word from the first page to the last.
7. Ride Steady (Chaos #3) by Kristen Ashley: I read a whole heck of a lot of Kristen Ashley this year, which makes sense because I love her and she has like a bajillion books. Of the books I read for the first time (because there was a fair amount of re-reading happening, too), I'd have to say Ride Steady is my favorite. Joker and Carissa were a couple I was rooting for from the beginning, and they have a dynamic I love. He's gruff and strong and stoic, while she's bubbly and nice. They are one of the cutest couples. And their whole story just made my heart so warm.
6. If I Fix You by Abigail Johnson: Say hello to my favorite debut of 2016. My favorite contemporary of the year, too. This was another book that took me by surprise. I was interested in the story enough to join the blog tour, but when I sat down to actually read the book, it was such a pleasant surprise to be sucked in enough to read the entire thing in one sitting. I went through so many emotions while reading this novel. I loved the characters and the writing and the storyline, and I am SO HERE for what's coming next from Abigail Johnson! (It's actually a novel called The First to Know and it's releasing Fall 2017 from HarlequinTEEN and I CANNOT WAIT!)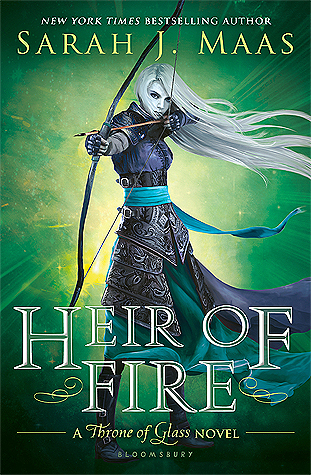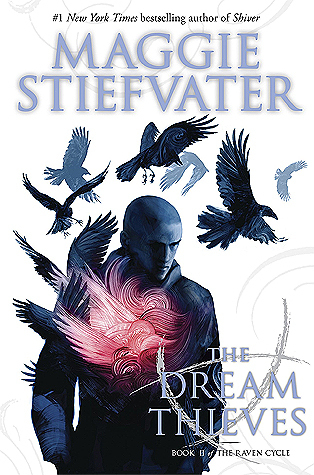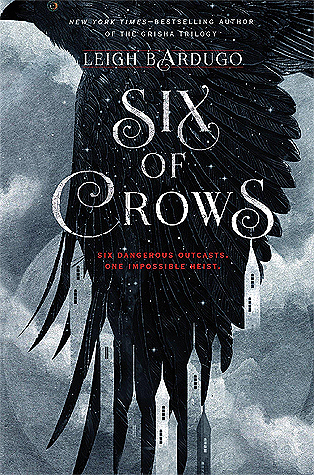 5. Heir of Fire & Queen of Shadows (Throne of Glass #3 & #4) by Sarah J. Maas: Yeah, I could not choose between these two. They both have aspects that I LOVED. The two most stand-out advancements in these books were the new characters (Rowan and Aedion, all day every day, my friends) and the relationships (both the ship of Aelin & Rowan and the other bonds---like Aelin and Lysandra, Rowan and Aedion, and Aelin and Aedion). I just really, really love this series!
4. Chosen Fool (Forever Evermore #5) by Scarlett Dawn: Forever Evermore, aka the series of my heart. Every time I start to worry my adoration for this series may start to fade, Scarlett Dawn comes out with beauties like THIS BOOK and I laugh at myself for ever doubting. I can't even put into words my immense feelings for this book. If you like paranormal romance, I definitely recommend checking out this series, my friends. It is magnificent.
3. A Court of Mist and Fury (A Court of Thorns and Roses #2) by Sarah J. Maas: Ha. It's funny, because I enjoyed ACOTAR a whole bunch. But then ACOMAF happened and so much has changed and I LOVE THIS BOOK SO MUCH...ha. I love Rhysand. And Sarah J. Maas writes beautiful, beautiful words. And yes, that is me over there rocking in the corner while waiting for ACOWAR. (Hopefully this makes at least a little sense? Particularly if you've read these books?)
2. The Dream Thieves (The Raven Cycle #2) by Maggie Stiefvater: I am slowly but surely savoring my way through this series and loving every moment of it. These characters are phenomenal in so many ways, and the writing has a direct line to my heart. I'm only two books in and already know that this series belongs around the top of my all-time favorites list.
1. Six of Crows & Crooked Kingdom (Six of Crows #1 & #2) by Leigh Bardugo: This duology has wormed its way into my soul. These characters. Their story. I'm never letting it go. Six of Crows and Crooked Kingdom are without a doubt a couple of the best books I've ever read, and it was a no-brainer to stick them at the top of this list. I have so much love for these books, and I'll definitely be re-reading them often. Honestly, friends, they are AMAZING.